Salado, Texas, is a gem nestled in the heart of Central Texas. This charming village offers a unique blend of history, culture, and natural beauty. If you're considering making Salado your home, it's essential to get acquainted with its diverse neighborhoods. In this guide, we'll take you on a tour of Salado's neighborhoods, each with its own distinct character and appeal.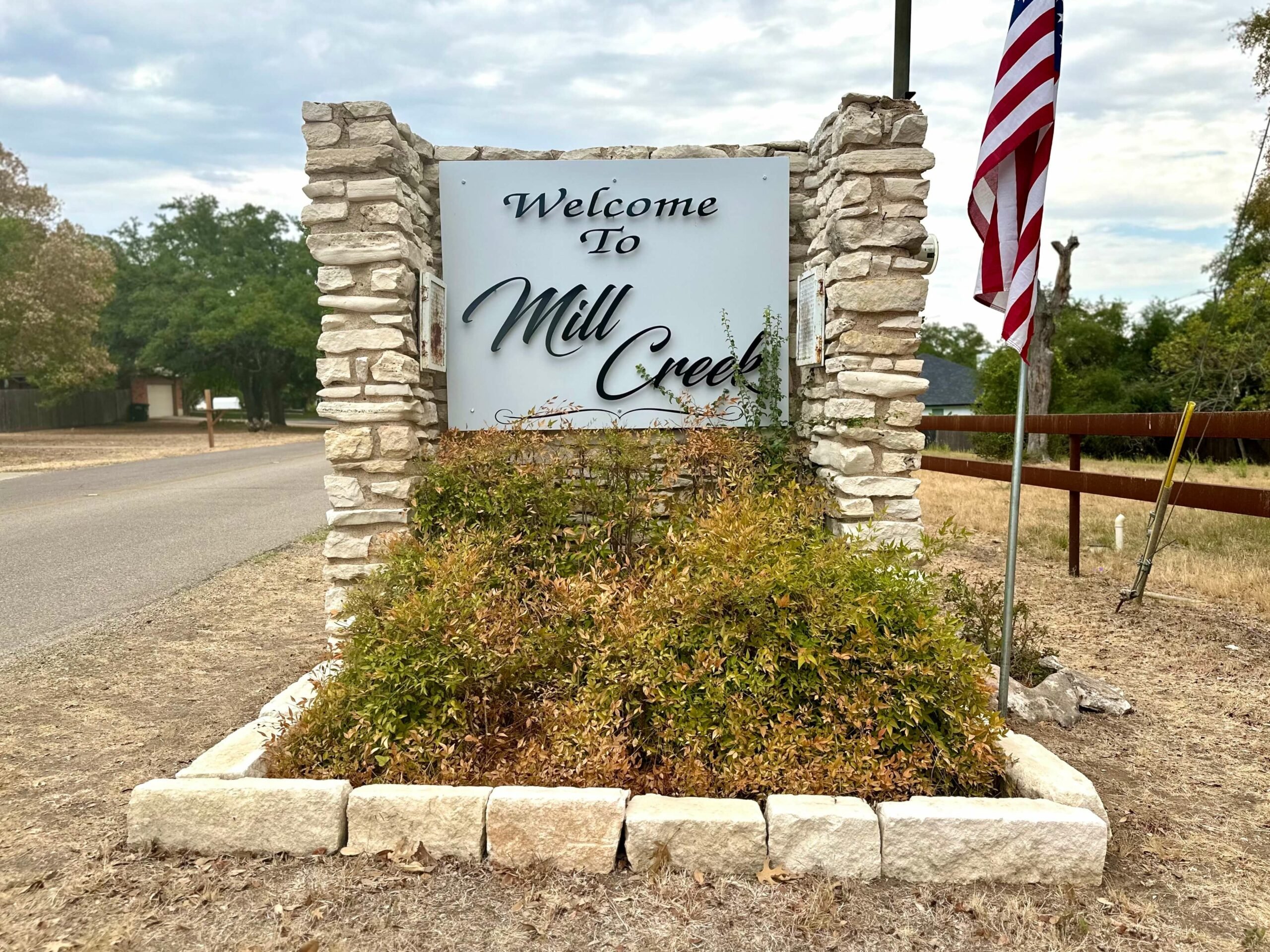 Mill Creek
Nature Lover's Paradise: Mill Creek is perfect for those seeking a nature-centric lifestyle and enjoy being active in the community. The neighborhood is surrounded by Mill Creek Golf Course and offers easy access to the Village with all its amenities.
Real Estate: Mill Creek is a popular and established neighborhood in Salado that offers yards with large trees, many with golf course views. Mill Creek has a wide variety of homes to choose from, including craftsman, traditional and ranch style. Here, you can find homes built from 1970 onward, some already beautifully remodeled, and others waiting to be the blank canvas for your design project. The entry price for Mill Creek is typically $350,000 and up.
VIEW HOMES FOR SALE IN MILL CREEK
Mill Creek Meadows
Family-Friendly Living: Mill Creek Meadows is a beautiful, gated neighborhood with a close-knit community vibe. It consists of newly constructed homes designed to accommodate modern family living.
Real Estate: In Mill Creek Meadows, you'll typically find a home of 2,500 to 3,000 square feet with 4 bedrooms and 3 or 3.5 bathrooms. Lot sizes range from half an acre to an acre and prices from $600,000 to $800,000.
VIEW HOMES FOR SALE IN MILL CREEK MEADOWS
Creekside Meadow
Waterfront Living: Salado's Creekside Meadow neighborhood provides a unique opportunity to live by the water. With properties lining the banks of Salado Creek, residents enjoy scenic views and a serene atmosphere.
Real Estate: This neighborhood offers elegant custom homes, creating a sense of exclusivity and tranquility.
VIEW HOMES FOR SALE IN CREEKSIDE MEADOW
Amity Estates
Suburban Comfort: Amity Estates offers a suburban lifestyle just minutes from the Village of Salado. With larger lots sizes and plenty of bedrooms and bathrooms, it's an ideal choice for families looking to establish themselves in Salado.
Real Estate: The majority of homes in Amity Estates range from 2,000 to 2,500 square feet and sit on half an acre to an acre. Most are 3 to 4 bedrooms with 2.5 to 3 bathrooms.
VIEW HOMES FOR SALE IN AMITY ESTATES
Hidden Springs
Secluded Retreat: Hidden Springs is a secluded enclave offering privacy and space to spread out. Enjoy a scenic drive home and neighborhood amenities including a park and tennis court.
Real Estate: Properties in Hidden Springs feature larger lots (typically 2-5 acres) and custom-built homes (can range from around 2,500 to over 4,000 square feet), often designed to harmonize with the natural surroundings. Prices range from the $600,000s to over $1 Million.
VIEW HOMES FOR SALE IN HIDDEN SPRINGS
Salado Mills
Bright & Beautiful: Salado Mills is a highly sought-after community consisting of picture perfect one- and two-story homes. These stunning craftsman, traditional, and contemporary homes boast impressive design elements, beautiful color schemes, and ample natural light.
Real Estate: Residents of Salado Mills will enjoy the community pool and convenient location within Salado. Homes in this neighborhood are usually large in size with 4 to 6 bedrooms and 3 to 4.5 bathrooms.
VIEW HOMES FOR SALE IN SALADO MILLS
Spring Creek Estates
Sophisticated Residences: Homes in Spring Creek are largely new construction and contemporary in style. Many homes here feature open floorplans, covered back patios, and outdoor kitchens.
Real Estate: Homes in Spring Creek Estates are normally 2,300 to 3,300 square feet and built after 2020. Entry prices for this neighborhood are above $500,000 and below $1 Million.
VIEW HOMES FOR SALE IN SPRING CREEK ESTATES
The Creeks of Salado
Elevated Living: The Creeks of Salado is a luxury community of show-stopping interiors and exteriors. These gorgeous homes feature grand living spaces, private pools, and lush landscaping.
Real Estate: Prices in The Creeks of Salado start in the $800,000s and can far surpass $1 Million. Lots here can range from 1 to 3.5 acres, while the homes tend to be between 3,000 and 5,000 square feet.
VIEW HOMES FOR SALE IN THE CREEKS OF SALADO
Finding Your Perfect Fit
As you explore Salado's neighborhoods, you'll discover a diverse range of lifestyles and amenities, each with its own unique charm. Whether you're drawn to the historic appeal of historic Salado, the natural beauty of Mill Creek, or the tranquil waters of Creekside Meadow, Salado, Texas, has a neighborhood to suit every preference.
These are just a few of the many neighborhoods in our town, so if you have any questions about which may be your best fit, ask one of our Salado experts! Our agents can help you narrow down neighborhoods based on your criteria and find you the perfect place to call home.